Keyring accessories are one of the most useful and practical accessories that people use in their daily life. Today we will introduce their different types, materials, technologies, and how they work. I hope this article can be helpful to you who want to customize keychains in the future!
The keychain accessory is a small accessory attached to the keyring. They are usually made of metal, plastic, leather, soft PVC, fabric or other materials. It is used to hold the keys, ID cards, and other small items. Their working principle is to fix the item on the keyring and secure it in place through a buckle or ring. The attachment is also designed as portable, making it easy to carry wherever you go. They have various functions and advantages, such as light weight, durability, and customizability.
There are many different types of functional keychains on the market, such as bottle openers, flashlights, whistles, and mini tools. Each type of key accessory has its own set of features and advantages. For example, the bottle opener keychain accessory is very useful for those who enjoy beverages on the go, while the flashlight keychain is very suitable for those who need a fast light source in the dark. The fashionable tassel key label is a favorite accessory for women.
Here are the 6 most popular keychain accessories on the market
1. Keyring+4 lifting rings
It includes a durable keyring and four additional jump rings, allowing for the connection of multiple keys or other items. The keyring is made of high-quality material and is designed to firmly secure the key without slipping. Four jump rings can be used to connect additional keys, keychains, and even small tools to the keyring. This combination is the most conventional combination in keyring design.
2. Bottle opener keychain
Bottle opener keychain is a favorite among beer enthusiasts, and many beverage brands often design promotional keychains as bottle opener keychains. Not only can it promote the brand, but it is also practical. The most popular styles among bottle opener keychains are aluminum keyrings and alloy bottle openers.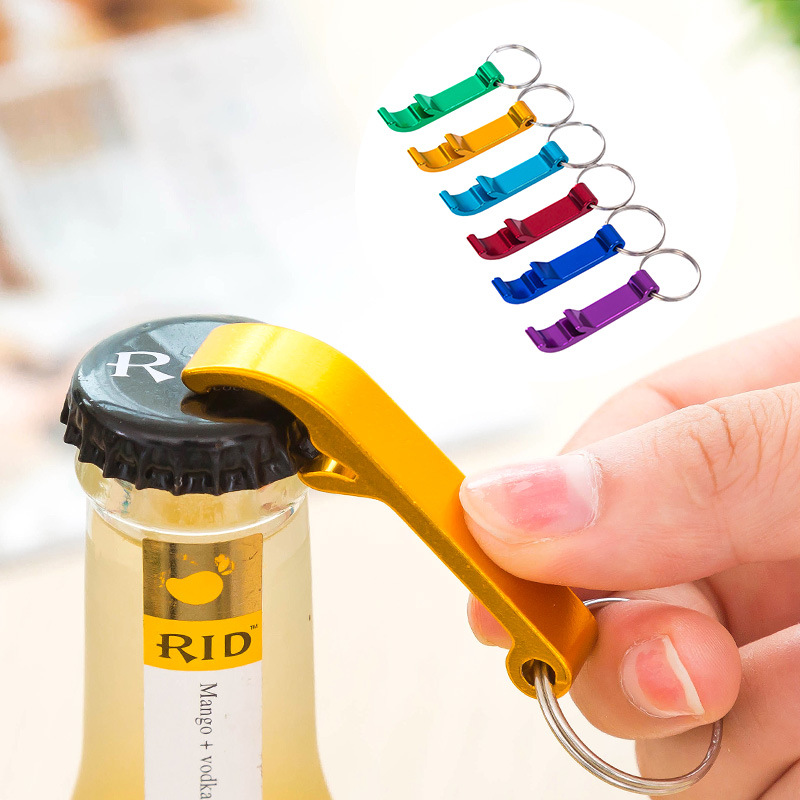 Leather tassel keychain is a fashionable accessory that can be used for various purposes, including clothing matching, keyring supplies, jewelry making, and fashion. It is also an ideal gift for girlfriends or wives.
The characteristic of a retractable keychain is that it has a retractable rope or wire that can be extended, allowing users to use it without having to remove the key or ID card from the belt ring or bag.
The keychain multi-functional tool is a multi-functional accessory that can add more features to your keyring. This multi-functional tool includes various tools such as knives, scissors, screwdrivers, etc.
Carabiner keychain is a multi-functional accessory, also known as a mountain climbing carabiner clip hook, that can be used to secure the key to a bag or belt ring. This accessory is very sturdy and not easy to drop, making it perfect for those who want to make keys easier to access or those who are always on the travel.