The
lanyard
is the cord or strap worn around the neck, shoulder, or wrist to carry such items as keys or identification cards etc.. But nowadays, the
lanyard products
works not just as a physical tool, but more like a media carrier for advertising and promotion. It's really an economic but very effective way for your branding activities as it's very convenient and widely used in our daily life.
We, Donghong, could offer various material of the lanyards as
polyester lanyard,
tube la
nyard
, woven lanyard,
nyl
on lanyard
, imitation nylon lanyard, heat transfer lanyard, cord lanyard, PET lanycard, cotton lanyard
etc. With the always caring about the enterprise social responsibility and excellent quality, we've ever successfully worked with a lot of famous company on their branding lanyard projects, such as Coca Cola, Disney, NBA, Samsung etc.. We've also ever offered the lanyard for the Olympic Games.
With all of these successful experiences and the support of the famous company, some clients might worry that we may have strict or large MOQ requirement. Actually, it's not a problem at all as we are a direct factory. We cherish all the clients who trust us and support us. So, just let us know your request.
To customize a lanyard, different strap process would be a process to OEM your design. But you can also distinguish it from others by choosing the different logo presenting way, different attachment, strap material, packing method etc..
With different combinations of above factors, the lanyards could be with different usage like ID badge holder, mobile holder or mobile strap, luggage strap, camera strap, waist belt, shoelace, lanyard keychain, wristbands, dog leash and collar, pet chest gallus etc..
Just let us know your designs and requests by email order@forever-eb.com, Skype (foreveremblems) or call + 86-769-22900190 directly, we'll combine them together as your wanted lanyards accordingly. I believe, we'll be a helpful partner for your lanyard business.
*Different color options: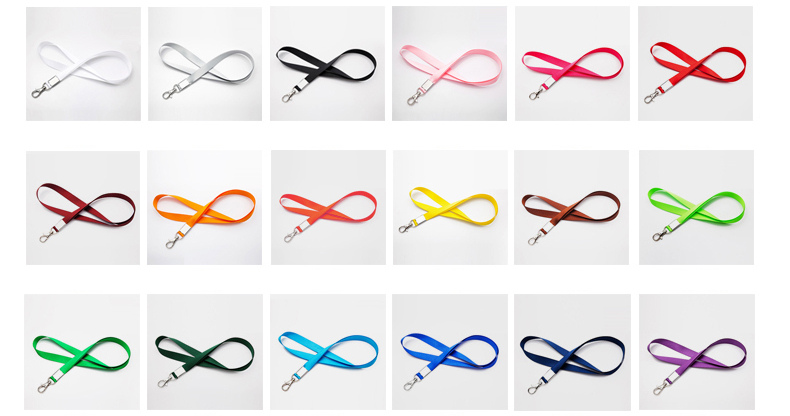 *Different attachment options: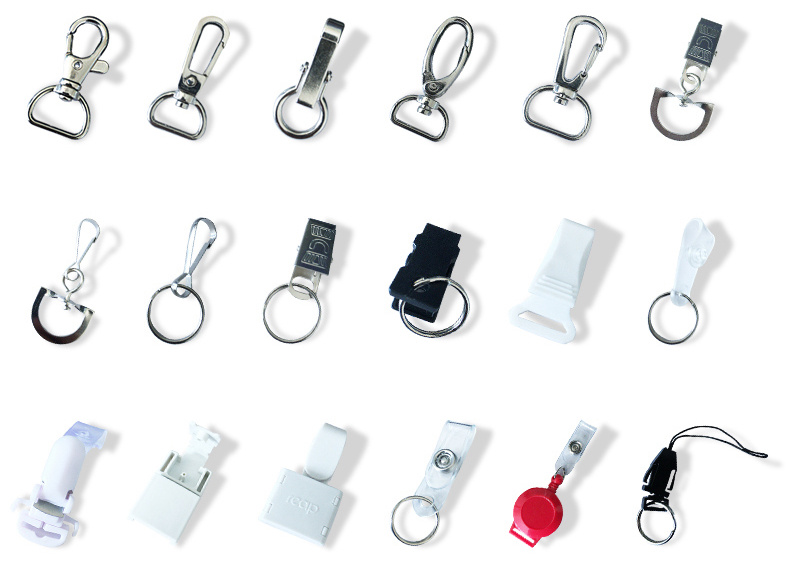 *Different logo process options: