The bending mold and the mask-like mold are similar to some extent and sometimes this may cause some misunderstand about them. Here Donghong Craft & Art Co., Ltd. would like to share the features and differences between the bending mold and the mask-like mold.
Bending mold is manually bended. The radian can be full bent, vertical bent, and horizontal bent. The bending effect will be processed after the main logo are stamped out and cut piece by piece. The bended effect would increase the difficulty of the coloring and polishing, so if the product needs bending, the mold fee and unit price are higher than other common products accordingly.
Mask-like mold is also called concave-convex mold, or female and male mould, because the design of front and back is reverse exactly. So, if the front is raised then the back is recessed. And if the front is three-dimensional, then the back is also three-dimensional. When a three-dimensional mold has a strong sense of raised and recessed, sometime it looks like bending mold. But the differences can also be told if we see them carefully since the radian of mask-like mold is usually partial, not the entire whole product.
The basic principle is that bending mold emphasizes radian and the mask-like mold emphasizes the sense of raised and recessed.
If you have any design and case, you can contact our sales directly. We will certainly serve you warmly and positively.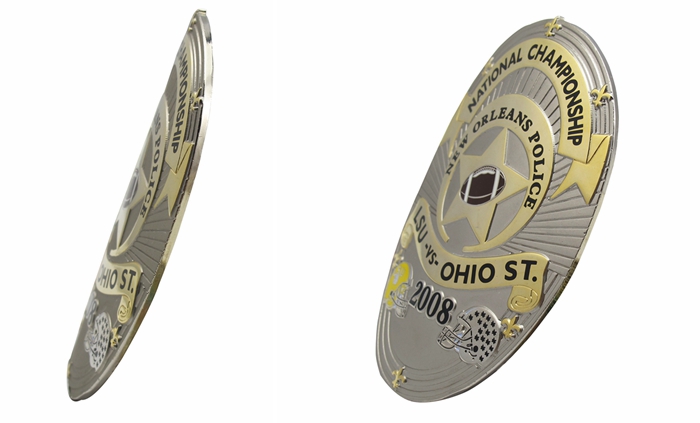 Mask-like mold