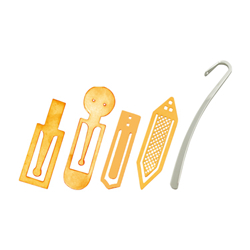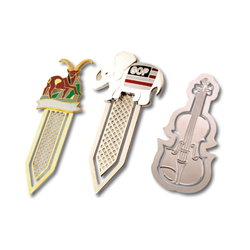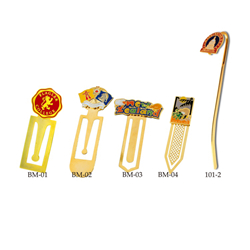 Material for the fitting part would be generally bronze to make sure it's elasticity. Material for the logo part would be a variety selection as bronze, iron, aluminum, stainless steel, zinc alloy, pewter etc..

Thickness would be various based on different logo and size. Generally it would be around 1.2-1.5mm for logo part and 0.8mm for the fitting part.

Logo process would be much colorful as well, like hard enamel, imitation hard enamel, soft enamel, without coloring, with laser engraving, with extra printing etc..
The plating of the customized standard bookmark could be gold, silver, copper, bronze, chrome, antique series and satin series.
Generally, this kind of bookmarker would have a relative higher quality looking comparing to the other style of the customized bookmarker.
Welcome to contact us to make your unique and high quality bookmarkers right away.