Patches
Do you want to add some personal touch to your favorite denim jacket or bag? Buttons, pins, badges and embroidered patches are an interesting and popular way to do this. DIY embroidery patch is actually very easy to make! You can buy some embroidery patches on internet or shops, and there are many choices. But the beauty of DIY embroidery patches is that you can have any pattern and style you want to fully display your personality.
This tutorial shows you two ways to make and add manual patches to your clothes. Which of these is selected depends on the size of your patch. Or you can combine both together. Just try these two DIY embroidery patch production process and have fun!
The first type: Felt stitched embroidery patches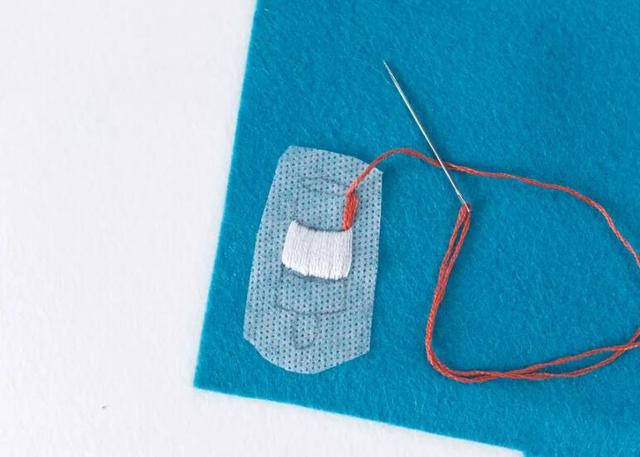 This pattern of embroidery tiles allows the felt to be trimmed close to the the shape of the embroidery pattern because the felt does not wear out like other fabrics. It is also more convenient to thread needles on felt. To embroider on felt, mark the design with tracing paper. Be sure to position the embroidery so that enough space is left around the embroidery pattern to trim the patches. Satin stitching on small patches looks great, but you can also just embroider the outline. After finishing the embroidery, remove the mark. If tracing is used, tear off the paper carefully. If you are using wool or wool blend felt (which keeps it in top condition), it is important to use cold or room-temperature water when soaking embroidery. Warm water will shrink your patch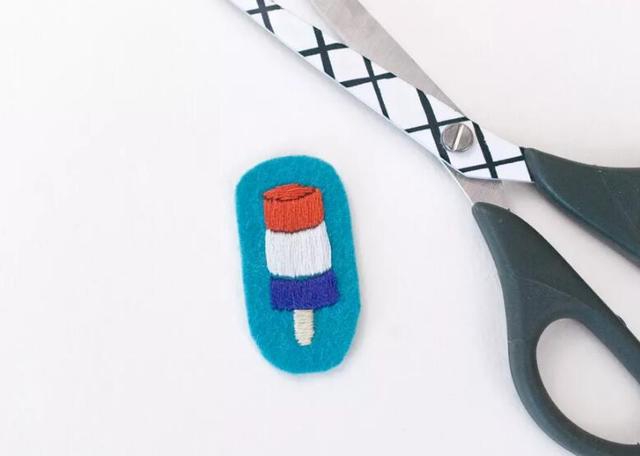 Next, cut out the entire patch. You can cut loosely according to the stitch shape shown, or you can cut regular shapes yourself, such as a circle or hexagon. Just make sure you don't see any stitches so the embroidery doesn't fall off.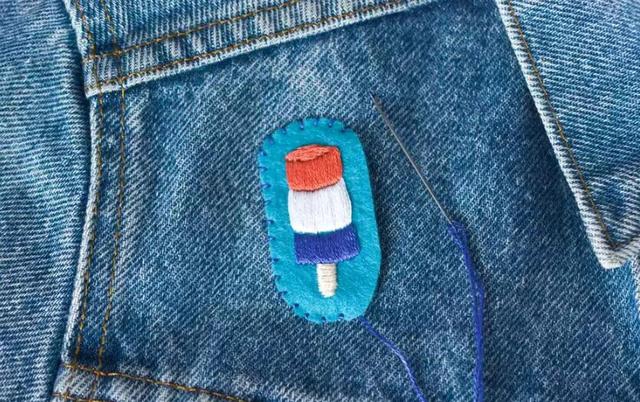 If you want to sew the felt tape onto the garment, place the tape where you want it and embroider it around the edges with plain embroidery thread. You can use blanket stitch or whip stitch. Felt patches should not be washed frequently.
The second type: Detachable stitch patch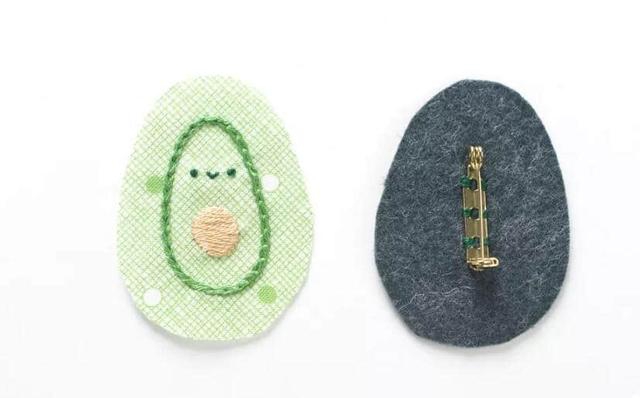 If you just want to do some embroidery patches for a while, why not make pins that look like badges? This method is also very suitable for gift giving! It looks simple and easy to use. You simply transfer the embroidery pattern to the fabric and stitch it. In this example, the fabric provides some padding color for the embroidery. You can cut any shape you want according to the embroidery pattern and then cut a piece of felt to match the shape of the embroidery piece. Then you can sew a strip stitch on the back of the felt.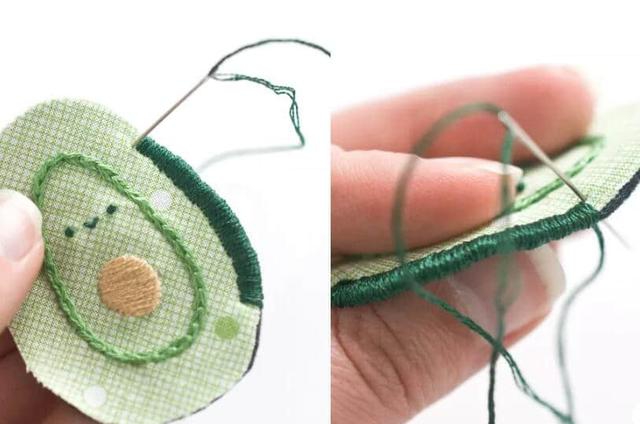 Secure the two layers together, using a three-ply stitch, and begin a whip stitch around the edges. Hide the start line junction between the two layers and come out from behind. Down to the front so that the pins are very close to each other. They should look like satin. When your thread runs out, tie it with a knot close to the felt. Then you can secure it to your jacket, bag, sweater, etc.
How to make clothes embroidery patch stick, do you have any idea now?
Of course, the above pure manual production, will not only need the operator with dexterous hands, but also need to have enough patience. Also, production is very low. In order to meet the needs of more people faster and better, why not try our machine-embroidered patch? You can send us the designs you like, hand-drawn ones, and we will provide quotation according to the size and quantity you require. Then we will provide drawings for your confirmation. After the details are confirmed, we can produce the embroidery seal you want within 7-10 days. In the meantime, you can follow the link we Shared earlier to do your own quick and easy work.