Happy Thanksgiving Day
Thanksgiving Day is a great time to express our appreciation and greetings to you which all straight from our hearts.

Thank you very much for your persistent trust and support.

Meanwhile,best wishes for you and your loved ones.May all of you be blessed with joy and health.

Thanksgiving day 2019 showers utmost bliss, prosperity, and good luck in your life.

Happy Thanksgiving wishes to you and your family!
Yours Sincerely,
All Staff from Donghong Craft/Forever Emblem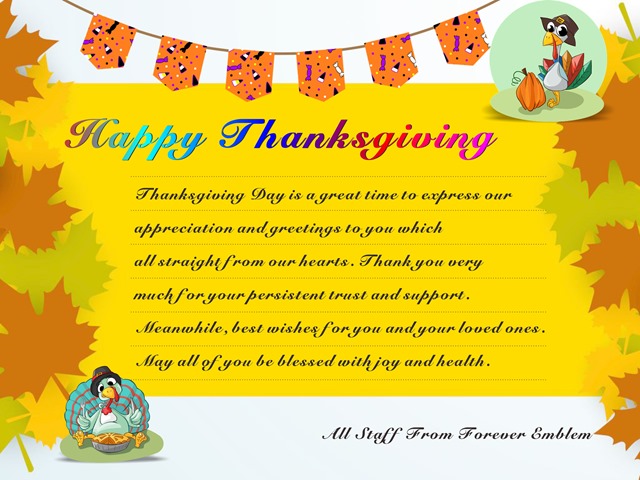 Contact us
+86-769-2290-0190
order@dhmedal.com
Sales Department, Building 1, No. 2 Lane 26, Xingguang Road, Xiansha, Gaobu Town, Dongguan, Guangdong