They are so many different factors need to be considered to secure the quality and final effect of the customized items, so does out customized metal crafts like the customized medal, coin, keychain, lapel pin, cufflink, tie bar, badges, money clip, bottle opener etc.. Today we'd like to share some hints and skills on one of the factors which need to be decided at the every beginning of production - the logo presentation way on mould. 
There are generally three different presentation way for the mould, 2D, 3D and mask like die.
2D - Two dimension design
. Generally, this would used for the logo with pretty colorful colors or if you have limit budget on the project. The 2D mould is generally only has raised or recessed metals. The raised and recessed metal area are divided by the straight lines directly. No curved or beveled effect. But you can arrange different levels as well. We call it 2D with multi-levels, as below picture.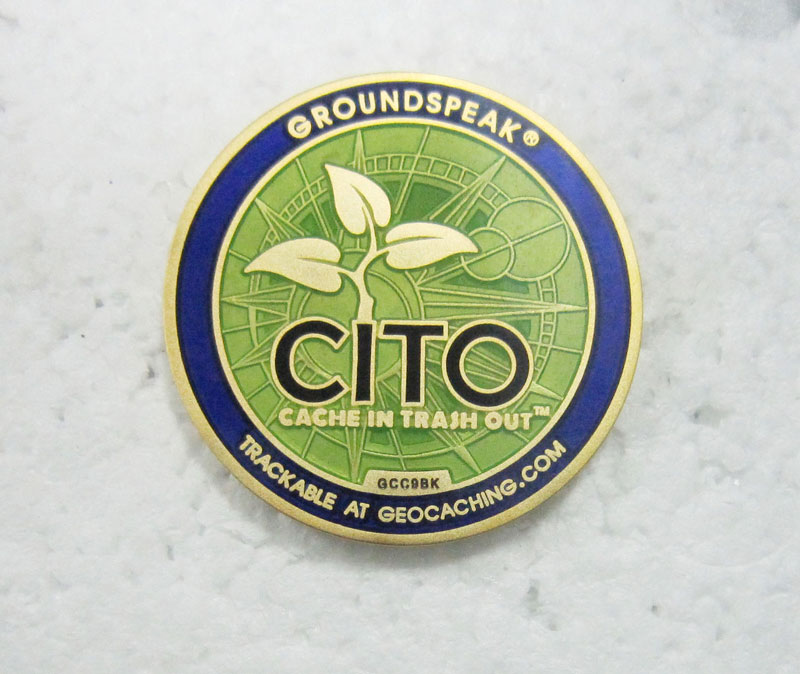 3D - Three dimension design
. Generally, this would used to present the logo which you don't need any color but you want it still be vivid, like buildings, plants or hills, characters or animals etc.. It has raised metal and recessed metal as well. But for the 3D area, the raised metal and recessed metal connected with the gradual, curved or beveled effect. You can't clearly tell the borders on the logo. The mould charge of the 3D design is expensive than the 2D design. Generally 1.5~2 times of the 2D design. 
Recessed 3D
- The only different between the recessed 3D and above common 3D is that the 3D area on the recessed 3D design would be arranged lower than the raised metal. It seems the 3D logo has been arranged in an recessed slot. The highest point of the 3D area is just flat or even lower with the raised border around. This is generally used for the metal items which require with real hard enamel or imitation hard enamel color filled. 
3D designs could be arranged with different logos as well, which we can 3D design with multi-levels, as below picture.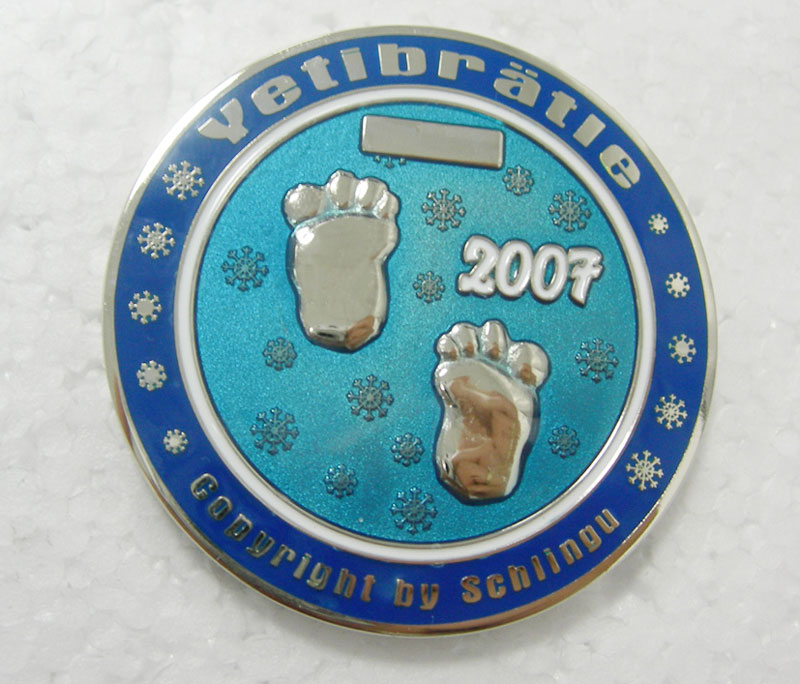 Mask Like Design
, also named as Male and Female Design. - Just as its name telled, the products would look like a mask and it require a set of molds together to achieve its effect. The backside of the design is exactly the opposite way of the front side. This kind of mould is very difficult to create. So it would generally cost 4~6 times comparing to the normal molds. It has 2D mask like design and 3D mask like design.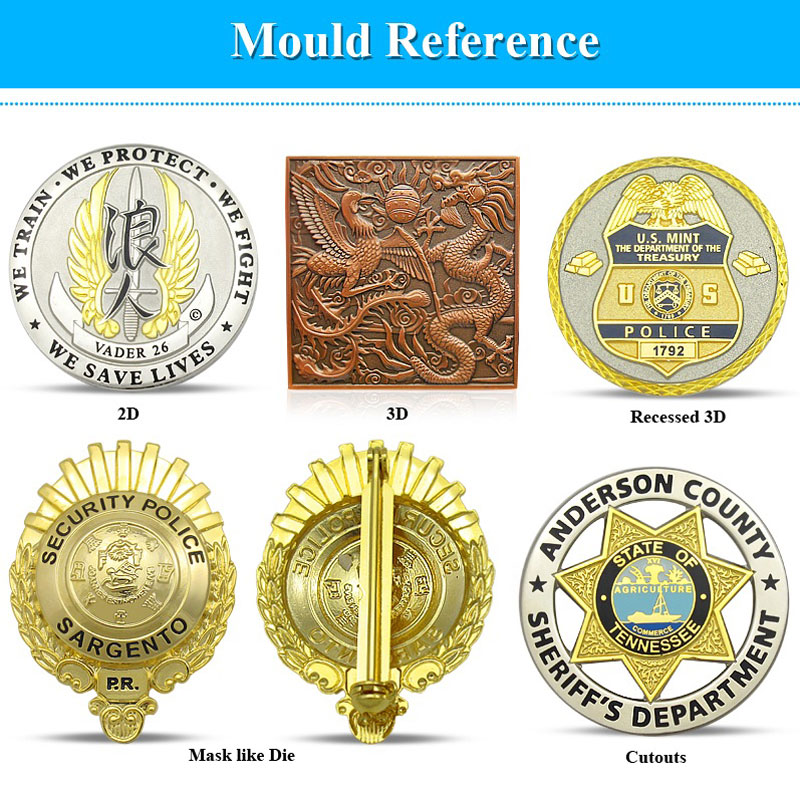 With all the above information, I believe you must have a relative clear idea of the different molds presentation now. And hope it wold be helpful for you to decide which mould effect you want to go with your designs. Should you have any further questions, please always don't hesitate to contact our sales Rep. For further help.