Plastic injection molding products with ABS, PP, PA, PE, PS, PET, PVC, PA nylon, acrylic and other raw materials are called injection molding products.
They are usually used in industrial products, mechanical parts, product accessories, automotive accessories, Car accessories, electronic cases, electrical appliances, audio, leather goods, bathrooms, wardrobes, display cases and other product accessories and logos. Injection signage is one of a variety of signage types. Except the metal crafts, the plastic crafts has been conducted to our product as the ABS Car Emblems as well as the ABS tags or medals.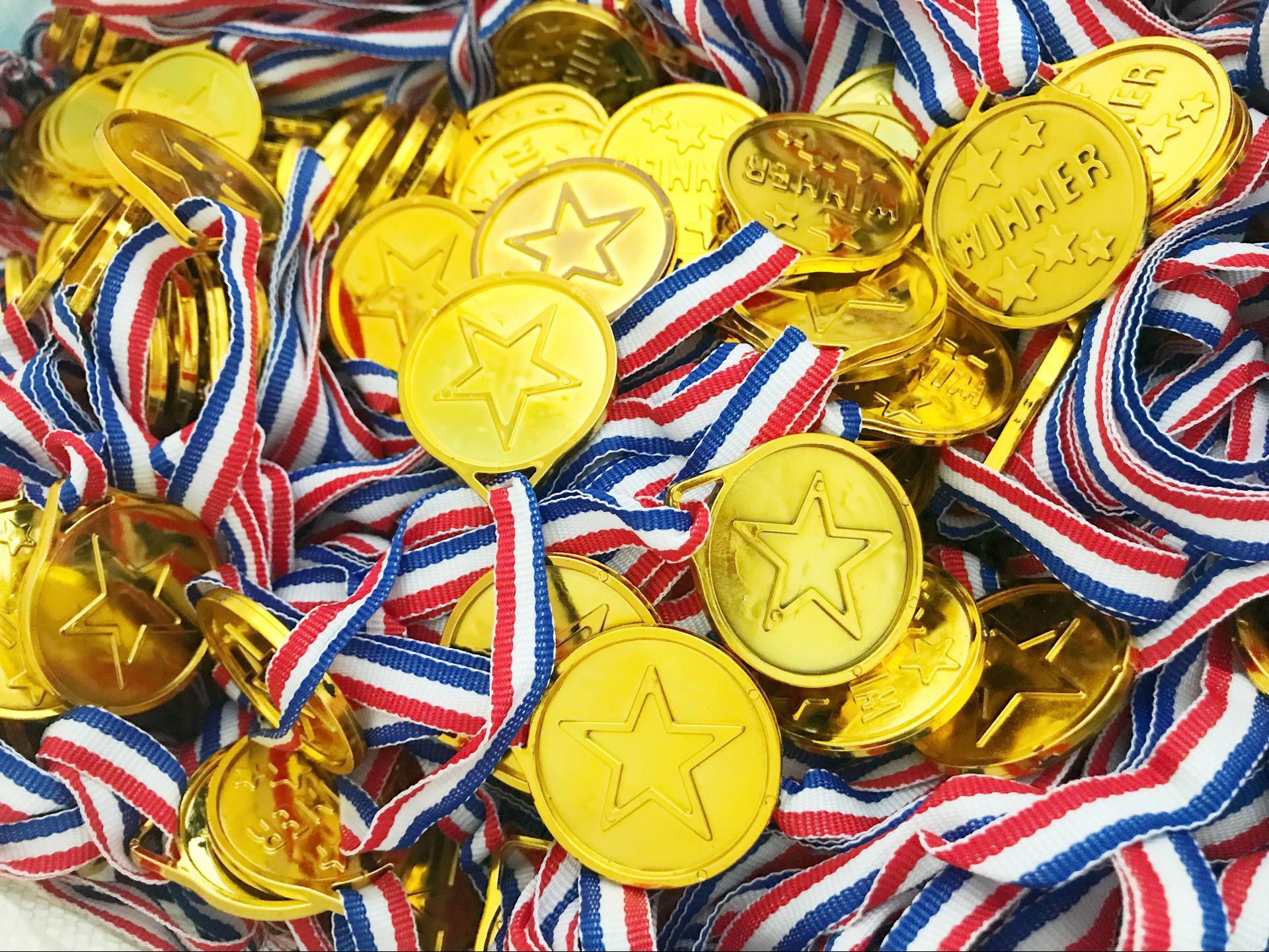 The following is a brief introduction to different production methods for the plastic medals.
1. Injection clay directly
2. Foil Color process : According to the actual color requirements, the anodized aluminum foil is transferred to the surface of the sign to form a special metallic effect. The hot stamping paper materials are black, white, gold, silver, red, blue, green, laser foil, five-colored foil, seven-colored foil, matte paper and other colors;
3. Printing process: Various patterns, characters, numbers, can be printed on injection-molded sign products by screen printing, offset printing, thermal transfer, pad printing, so that the surface color can achieve a more exquisite appearance;
4 The electroplate process: Injection molding label is usually decorative copper, nickel, chromium, gun color, imitation gold, real gold, titanium gold plating or matte sand nickel plating. 
5. Spraying process: using the prepared paint and spraying the signs with modern equipment in combination with the workshop environment, so that the color effect of the injection-molded signs becomes more colorful. After painting, the paint can be dried at room temperature or baking for 30min at 60 ° C;
6. You can mix various colors of paint and use a syringe to color the injection molding signs. This makes the product even more unique;
7. Engraving production process: After the tag is formed, it can be engraved on the surface of the product by CNC engraving machine and laser engraving process. This process is generally used for product processing on assembly line.
8. The workers use injection molding plates to print signs directly through printer equipment. This process costs more, so it is suitable for a small number of single product processing. This process is generally not used in bulk production.