Ribbon is the indispensable component for an medal. A good selection and decision on the right ribbon might help you to enhance the quality looking of your medal a lot or help you control your cost very well. To help to client achieve the most favorable effect of each of their project is always the ultimate goal we are pursuing. So here we'd like to share below two hints with you on how to choose the most suitable ribbon for your custom design sports medals.
1.The sewing method of the ribbon (V Type or H Type.)
V type sewing ribbon would generally used for the medal with a round loop on top while the H type ribbon would generally match the medal with rectangular loop.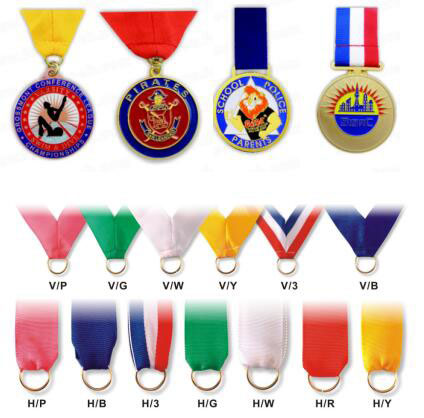 2.The Material of the ribbon - Generally there are two material options for the medal ribbon - common ribbon material or heat transfer ribbon.
Common Ribbon is for the ribbon with simple logo and cheaper cost.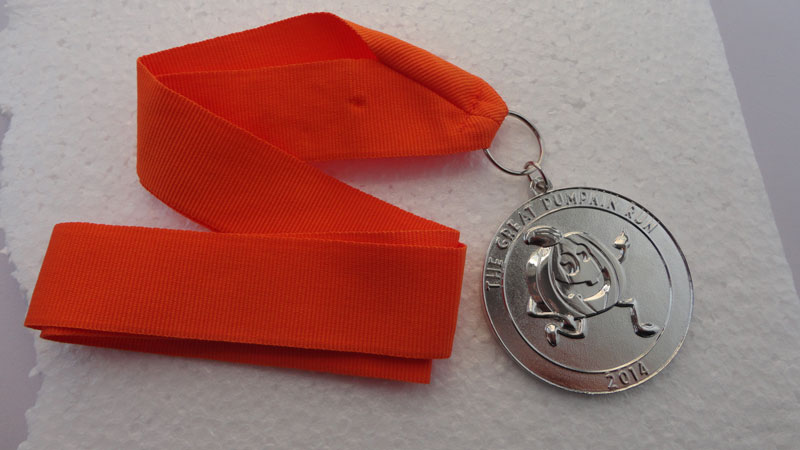 If the logo on the ribbon, you want with complicated and colorful logo, then heat transfer would be a good selection. Now more and more people choose heat transfer for its better logo presentation effect as well as better quality looking.