There is a popular saying goes, "the most expensive is not necessarily the most suitable". We each person's demand and purchasing ability is not the same, so our consumption positions will be different. This rule also applies to our badge industry and even to one of its processes - electroplating selection. Today, we share a few tips on how to choose the best plating for your product.
First, start with the most expensive one - gold plating. For the gold plating, in the market, there are real gold, imitation gold, and even bronze plating options. They are similar in color but quite different in price. Sometimes the cost of gold electroplating is more than half of the entire product. So when to choose real gold? Usually, real gold products will only be used on the following situations. First, you have enough budget. Money is not a problem. The pretty outlook is the key matter. Second, products used by important government agencies, departments, or police departments, or important military missions, or collectibles items which are very serious.In order to avoid the embarrassment caused by discoloration, you must choose real gold. Because the gold plating color, could last relatively longer. Moreover, if you choose to electroplate the thick gold, the product will not change color for several years
If product is used for promotion, imitation gold is also a good choice. After all, badges are fast-moving consumer goods, and people will not wear them or keep them for a long time. So, even if the badge changes color after a while, customers don't really complain too much.
Bronze is a better choice for the large number of gifts. Due to the large number, the choice of bronze can save a lot of cost.
After that, let's talk about antique gold. Gold is very expensive, let alone antique gold. Therefore, if necessary, it is not recommended to choose. We usually choose antique bronze to replace, because the color of antique bronze is very close to ancient gold. The following picture is the reference picture of antique gold and antique bronze respectively.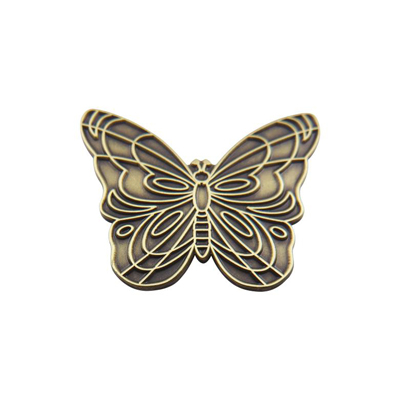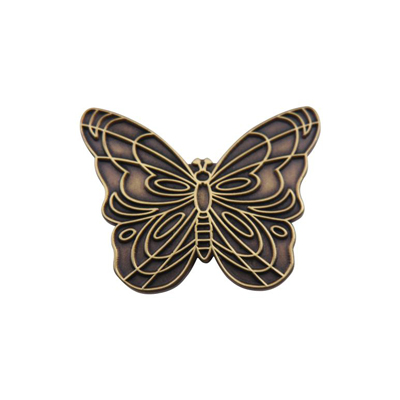 Next, let's look at silver plating. What we call a silver badge is in fact a nickel badge. Silver plating is rarely used in badge making. Electroplated silver is similar to electroplated nickel in that it has a bright silver color. But nickel plating is obviously more stable than silver plating. Silver property is active, easy to oxidize after contact with air. It will gradually be gray, black and lost the appearance of beauty. If the badge is plated with nickel, it will last longer.
Similarly, since red copper is also highly oxidized, so we generally do not recommend electroplating red. If there are requirements for copper plating, we will try to recommend the antique copper.
Finally, we suggest the strongest electroplating color as chrome. This kind of plating is the one that lasts the longest. This is the common color for military products.
I hope the above sharing can help you customize your badge. If you have any other questions, please feel free to consult our sales specialist, we will be very happy to give professional answers and Suggestions.