The troubles of life and working pressure makes the people in the modern city prefer a more quiet, healthy and green time in the weekend and holiday. Hiking on the park, it's not only a good exercise for our health, but also a good activity for friends and family to enjoy the fresh air which gifted by the nature.
Over the weekend, no travel plans, Qifeng park is the most suitable place for us. Ladies in Dong Hong gathered together to enjoy the relaxing weekend there. They are not only the most supportive colleagues for each other on working, but the most closely friends to each other on the spare time. Even though some colleagues still haven't arrived, but the girls couldn't helping taking pictures to record such a great day.
This is the gate of the Park. Kind of empty and quiet, looks very clean. This is Chinese unique architecture – traditional and majestic.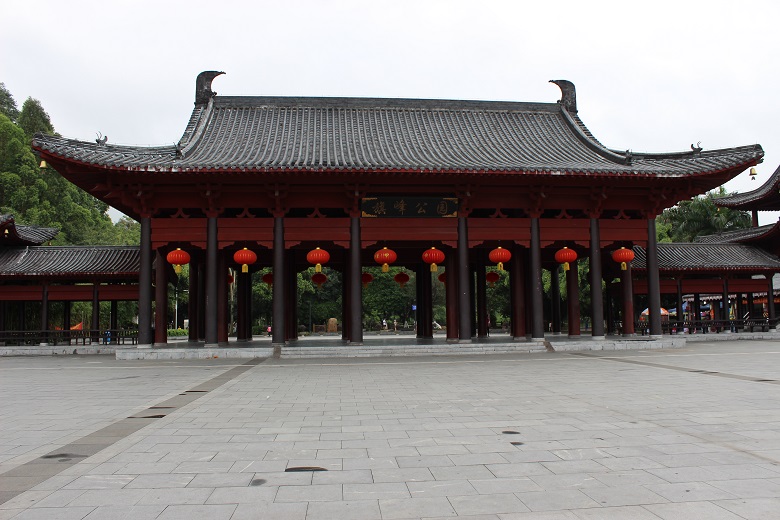 The Qifeng park is connected with Hu Ying Park by a road surrounded with green mountains, rivers, birds & Blooms, which lasts around 8.8KM. The ladies enjoyed a happy and relaxed time here by laughing together, photographing together.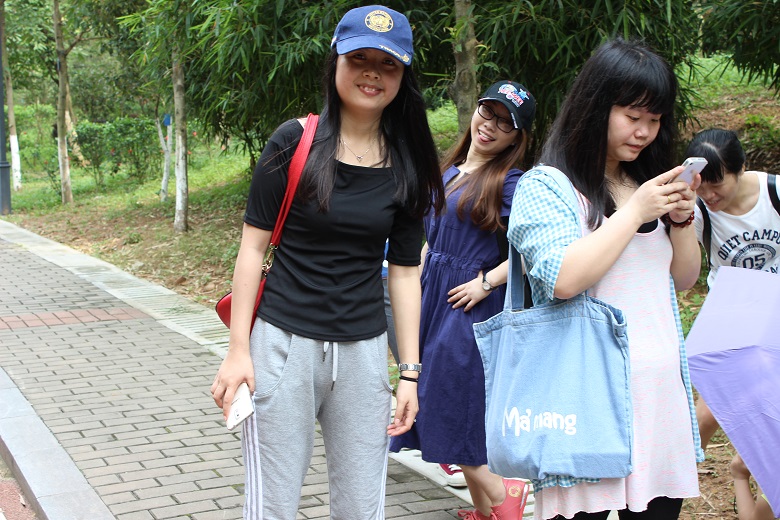 Well, here comes a small group photo.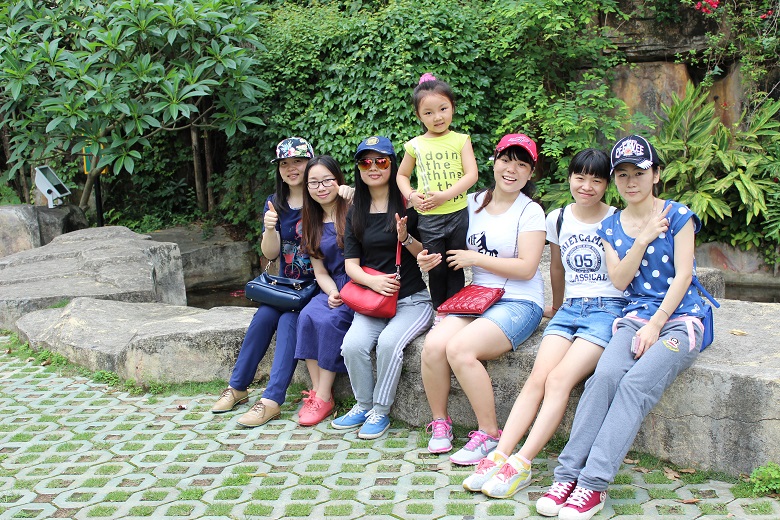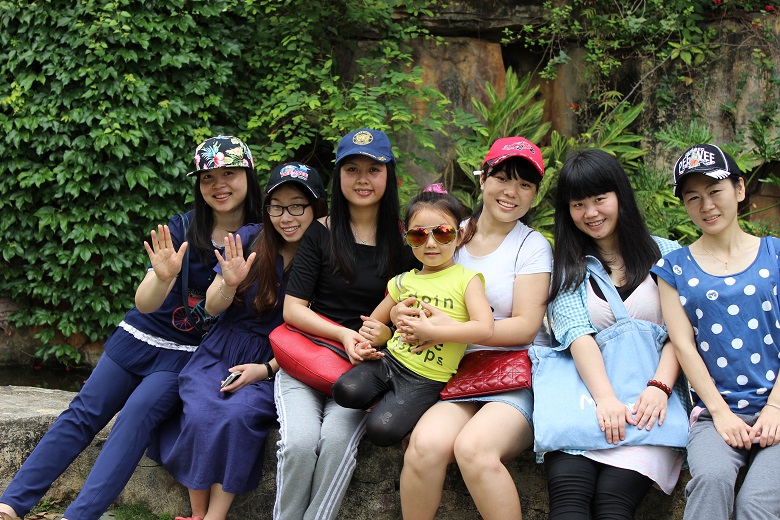 What a wonderful morning if we could enjoy a most traditional and delicious breakfast after the hiking. In Dongguan, people would love to call the breakfast as "drink the morning tea". Actually, it's another traditional local habit. It doesn't mean to drink the tea only for breakfast but a lot of deserts for selection except different optional Chinese tea. People would take this chance as a good time for friends and family to stay close, strength the contact and communicate freely since they could chat freely and enjoy the delicious food together.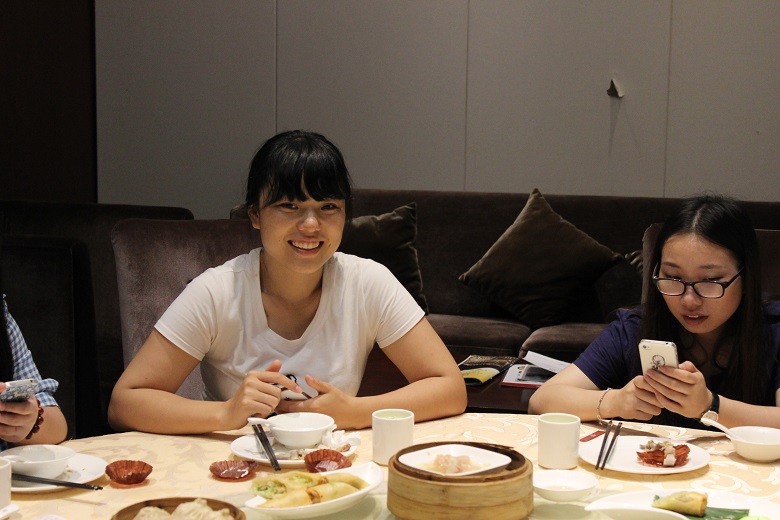 Another group photo shows how much the ladies enjoyed the day.