Rosman High Scool Nickel Plated Medal
Like many of the domestic and overseas schools, Rosman high school chose us as their partner to produce their school medals. It's not just because of our 36 years experience, the more important is our attitude for each of the project and orders. We care a lot about the details which would effect the quality accordingly. To make your school medal to be recognized and praised by people, just as your school good reputation, please contact us right away for further discussion. Our well-trained sales Rep. would lead you gradually to create out the fantastic medals.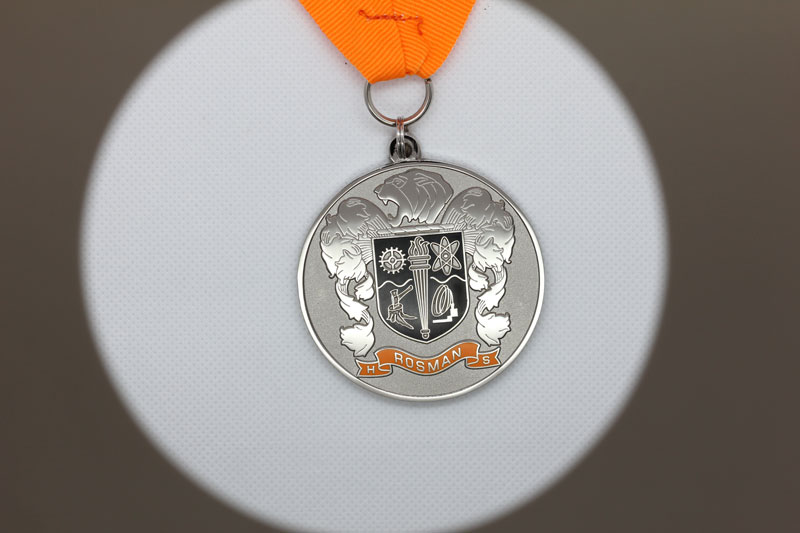 Specifications of the Rosman High Scool Nickel Plated Medal
Size of the customized sports medal: 45mm dia x 3mm thick.
Material of the customized sports medal: Bronze
Color of the customized sports medal: imitation hard enamel
Plating of the customized sports medal: nickel+ sandblasting
Logo of the customized sports medal: 2D front and shiny backside
Attachment of the customized sports medal: V type common ribbon without logo