The school medal is one of the main part of sports medal orders. It might relate to the sports competitions, school activities or events, or school honorable recognition. Comparing to the social activities organizer or associations, the school would care more about the quality of their medals. More of them would choose bronze material instead of zinc alloy because these medals is not just a symbol of the honor, but also a kind of spirit or encouragement for the students, while the student education is definitely the most important and social-caring things for every country. What's more, when one school is satisfied with their medals and won the good react from the students or parents, they would be more like to recommend to the other schools or related associations. The good quality school medals has actually helped us won a lot of recommended clients in these years.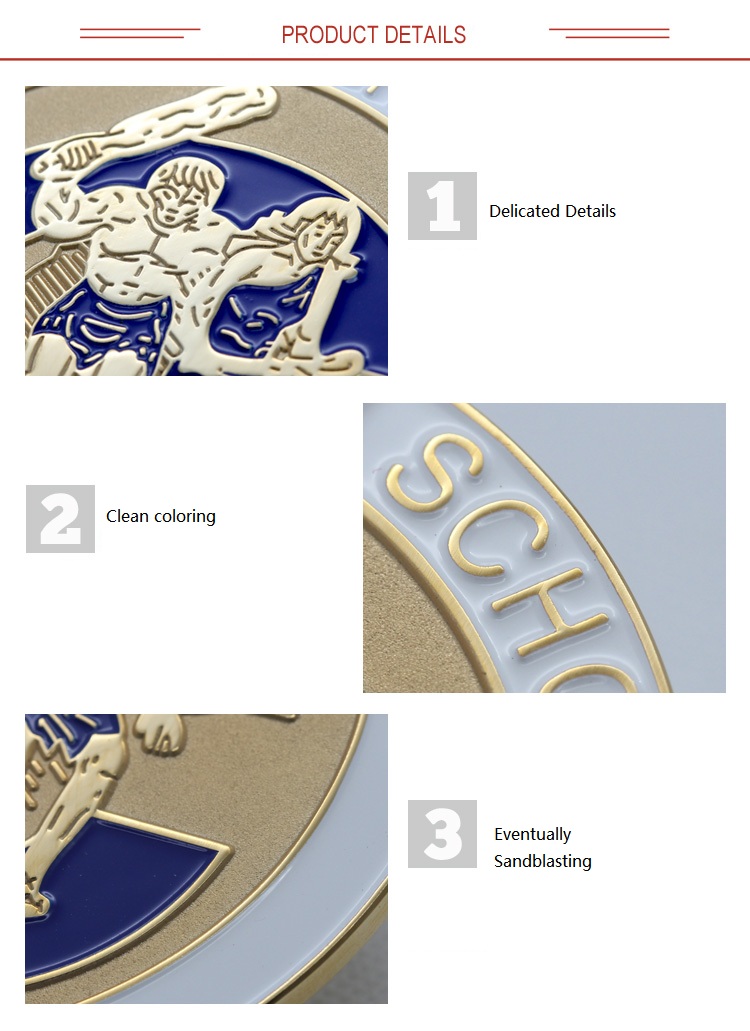 Specifications of the China manufacturer of Carlsbao High School Honor Graduate Medal
Size of the customized sports medal: 50mm dia x 3mm thick.
Material of the customized sports medal: Bronze
Color of the customized sports medal: Soft Enamel
Plating of the customized sports medal: real gold + sandblasting
Logo of the customized sports medal: 2D one side
Attachment of the customized sports medal: V type common ribbon without log (Below pictures give a clear concept of how the V type ribbon looks.)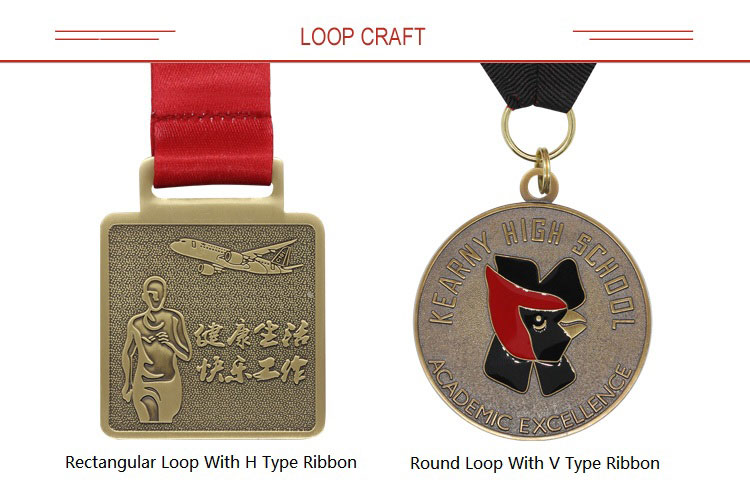 For the awarded medals, to show its recognition for the people who won it, we'll also add the winner's name on each medal by laser engraving. This makes each medal to be completely unique. Here below picture shows the laser engraving effect for your reference.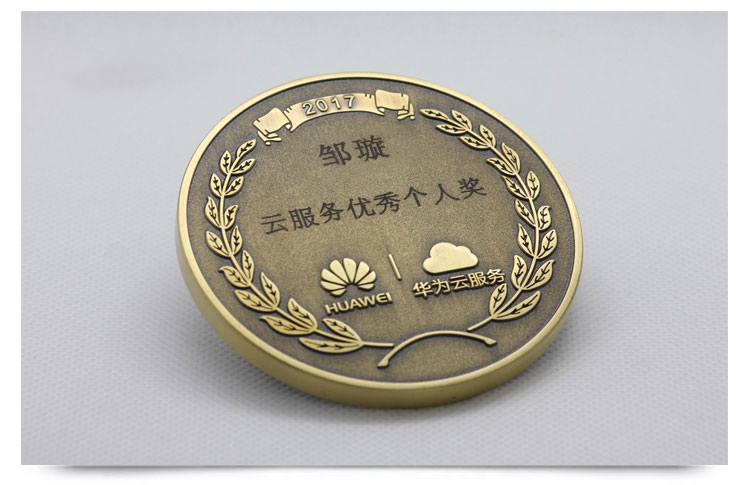 Also, for the character on the medal, some people may think the 3D effect would show the better effect. Actually, it depends on different clients' taste of view. This Ruidoso Warriors Basketball Medal showed the effect of 2D with sandblasting. Here below, I'd like to share another effect of the 3D you may expect. Then you can compare and decide which effect you want when you create you own design medals with the characters or animals on the logo. But for 3D effect, we generally suggest antique series plating effect accordingly. The shinny plating color would make the details on the 3D area not that visible because of the light reflect. So for shinny plating goods, we'll generally use foggy painting or sandblasting to distinguish the details.

Also, to enhance the overall quality looking, a good packing method would be a very helpful solution.