Donghong is a professional and experienced maker of military challenge coins for 34 years
. Our custom design military challenge coins could be made of die struck bronze, iron, or die casting zinc alloy as well as spin casting pewter. The color versions could be Hard enamel (for one side design only), Imitation hard enamel, soft enamel, Stamping without coloring, Printing process, printing sticker etc.. Just email us your designs or target price if possible, we'll make suitable suggestion on the details accordingly.
The different color version of the military coins

The different mould designs of the challenge coins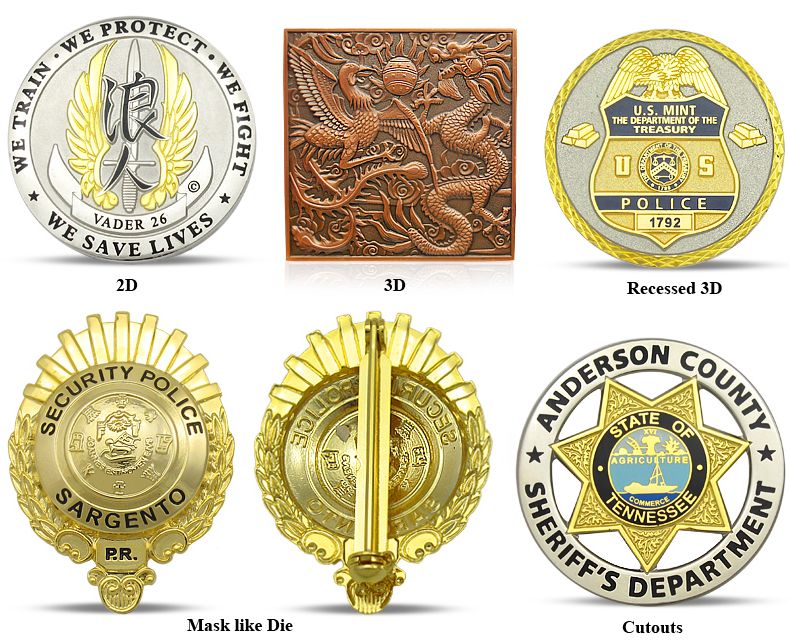 The different edge style of the metal challenge coins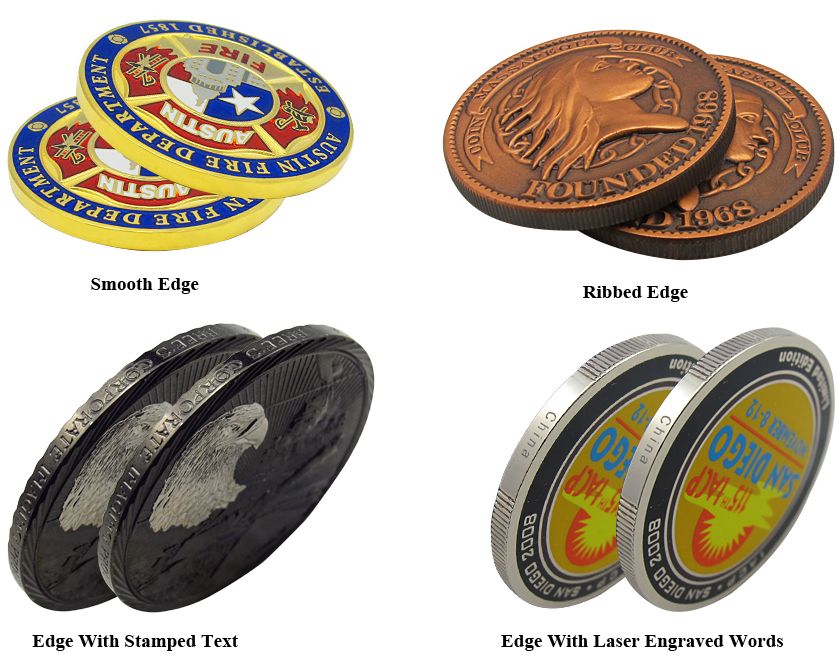 The different diamond cut edge of the metal challenge coins

Different Packing for the metal challenge coins
1. Bubble bags, standard packing is bubble bag individually
2. PVC coin bag, there are 3 sizes available
3. Acrylic coin box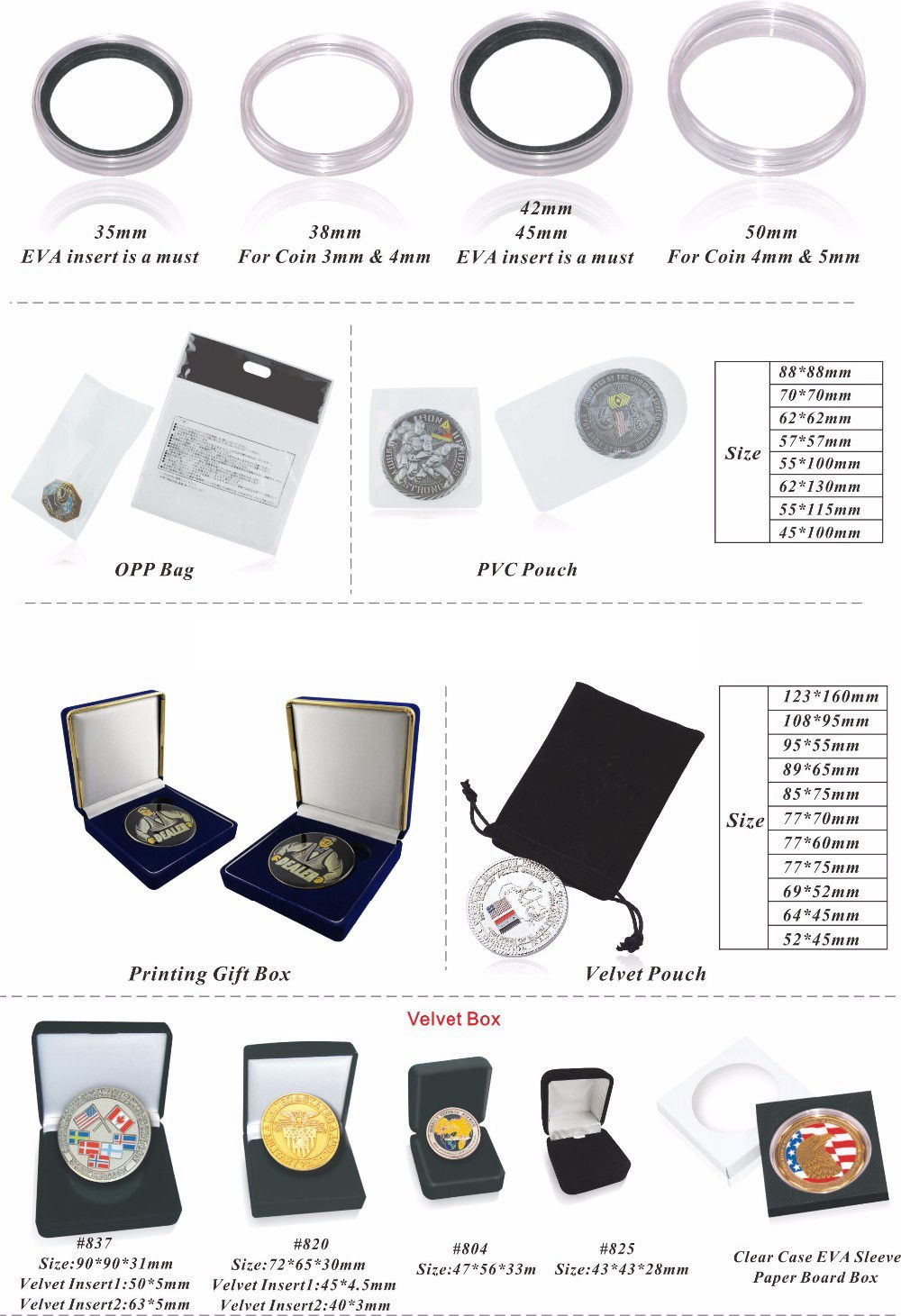 Welcome to custom challenge coins ! For inquiry please contact us by order@dhmedal.com or call us by +86-769-22900190.