Service ribbons
, or named as ribbon bars are small ribbons mounted on small metal bars equipped with attaching devices, like safety pin, brooch, spur and military clutch etc.. They are generally issued for wear in place of medals. Each country's government has its own rules on what ribbons can be worn in what circumstances, and in which order. This is usually defined in an official document and is called "the order of precedence" or "the order of wearing". In some countries (particularly the U.S.), some awards are "ribbon only", having no associated medal.
Dong Hong has been offering the ribbon bars for 34 years. We've also made a series of the ODM designs with standard size and style for the your selection since the mould charge for making this kind of ribbon bars are pretty expensive.
But as the metal bar is just the basic frame for the ribbon bars, to distinguish each different finished service ribbons, the color of the ribbon, the additional decoration items on the ribbon as well as the logo of the ribbon would be more important for the custom design service ribbons. So, even with our existed mould for the metal bar part, you can still OEM your own ribbon bars.
Second, you can decide the combination policy of the mixed colors on the ribbon of your ribbon bar. The different QTY and orders of the combined color column on the ribbon would present different meaning as well.
Third, you can OEM the logo on the ribbon of your ribbon bar which could be printed, be woven or be made of metal.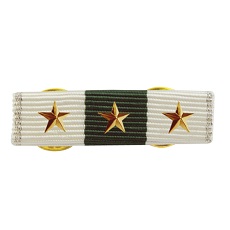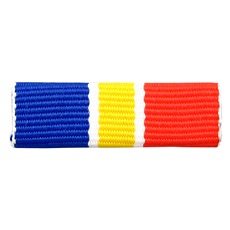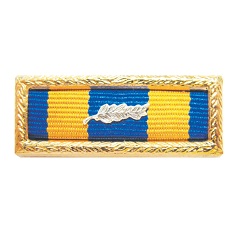 Dong Hong can offer you both the completely finished service bars and the separate ribbon bar parts according to your requirement. For this kind of service ribbon, it generally requires the high confidential and 100% no copies released. So, many of the clients will not order the complete item from one single company. We could accept to offer the ribbon bar parts to you separately for your further assembling as well as help to assemble them with your offered ribbons or decorative items. No matter to offer the complete service ribbon bars or just some parts, you can 100% relaxed that we'll keep your items in high secrete for sure.
Just email or Skype us right away for your high confidential service ribbons right now.