Except acting as a gentleman or fashion accessories, the
tie bar
is also considered as a serious and respected prize for the governmental organizations. This picture just shows the governmental tie bar in gold/silver plating for the fire department. You can use different plating color as gold, silver or copper to show the respects for the different ranks. You can also laser engrave the relative title or the name of each item for each person. We Donghong are pretty experienced in producing this kind of personal tie bars. We have 6 laser engraving machines to guarantee the delivery date for your orders which with unique names on each single piece.
As an OEM manufacturer of the tie clips, we can satisfy you the different tie clips from below aspects.
The logo presentation of the tie bar
The logo could be produced in different size according to your requirement. Also, you can choose the logo to be coloring, stamped without coloring, printing or laser engraving.
The Accessories of the tie clip
Generally, people would choose to add their OEM logo on our existed tie clip accessories since the mould charge for creating the customized clip part is a kind of expensive. What's more, we have many existed moulds for selection which could satisfy most of the client directly. But of course, you can choose to produce the logo and the clip part as one in a whole as well if you do want it to be the unique one and consider the mould charge would be all deserved.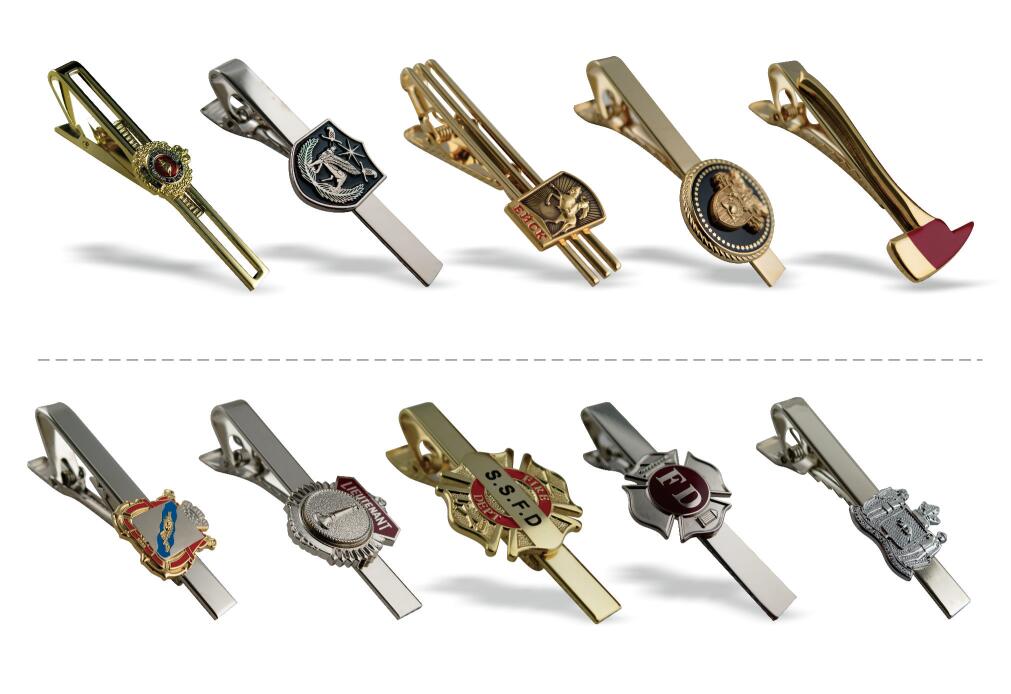 Plating Option of the custom design tie pin
As all of our other custom design man's gifts, the tie pin could be produced in different plating option like gold, silver, copper, antique silver, antique gold, antique copper, antique bronze, satin silver, satin gold, satin nickel, black nickel etc.. But the silver and gold colors are the most popular option for customized tie bars, as this shiny color is easy to create an eye-catching. There is another thing we are proud to share with you is that our factory has own automatic electroplating production line in house and we are prized as the green label enterprise by the local government since we invested millions of dollar on the sewage treatment system and make sure we are an eco-friendly enterprise.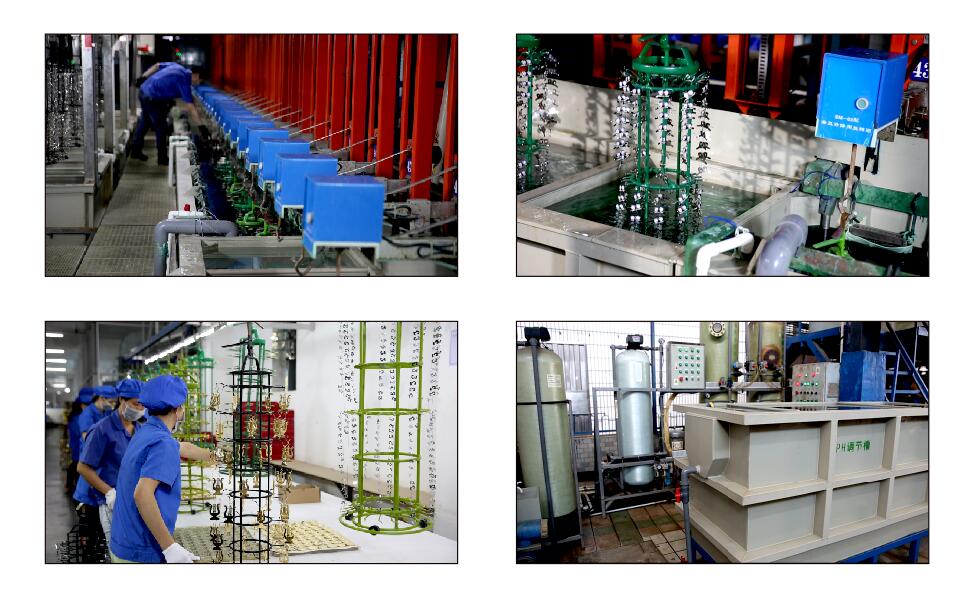 Advantages of governmental tie bar in silver/gold plating for Fire Dept
1. The OEM design of the Custom silver/gold tie bar is acceptable. As a professional OEM tie pin manufacturer, we can make the artwork according to the customers' requirement for free, then turn the approved designs to the classic high-quality metal tie bar accordingly.
2. With 33 years experience for the OEM tie bar, we could provide the best suggestions for your various OEM tie clip
3. No limited MOQ. We can produce the military quality metal tie clip according to your required QTY. Just bigger QTY would definitely win better price.
4. Good quality and efficient customer service. Strict quality control system to ensure the quality and well-trained sales Rep. assure good pre-sales service and after-sales service
5. Free sample: free samples can be offered for quality reference