Military patches
are used by government (including uniforms of the military, police department and other specialized workers) to denote rank, job, specific position or specialized unit. Most police & army uniforms feature shoulder sleeve insignia in the form of cloth patches embroidered with the agency's name, logo or a heraldic device. These patches are displayed either on both shoulders, or on just the left shoulder side of the uniform. The army embroidery patch we show here is just a patch for the air combat command.
Specifications of the Air Combat Command Embroidery army patch
Available with various different fabric background for the army patches, such as twill, felt, velvet, cotton, canvas or camouflage, etc.
Available with different borders for the army patches, such as merrow border, heat cut border, hand cut border and laser cut border
Available with different backings for the army patches, such as iron-on, plastic glue, stick-on, Velcro, paper, self-adhesive etc.
Available with different thread colors for the army patches - hundreds of the colors available but we generally take use of the international standard thread color chart for priority.
Available MOQ for the army patches – as low as100pcs per design.
Available Payments for the army patches: T/T wire transfer or Credit card
Available Shipment ways for the army patches: Shipped from HK or China mainland by sea, by air or by express courier (FedEx / DHL / UPS / TNT)
Producing Process of our Air Combat Command Embroidery army patch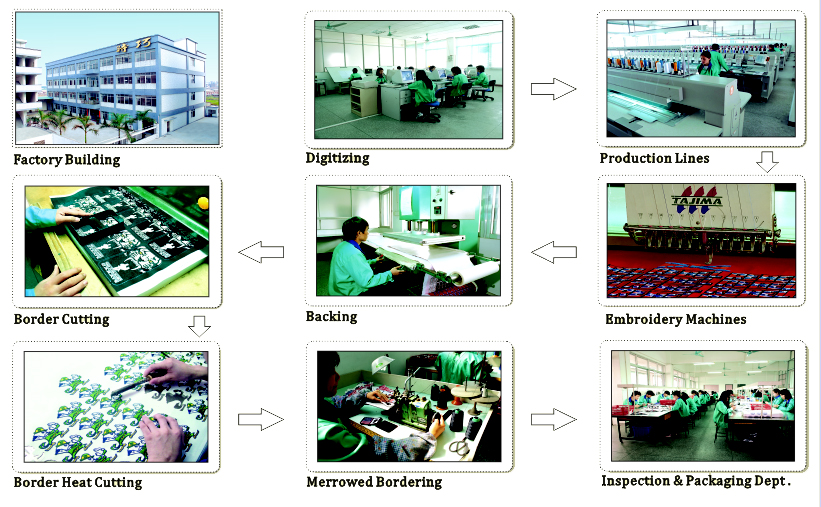 Advantages of our Air Combat Command Embroidery army patch
1. Best quality fade-resistant threads and long lasting twill fabric background for theArmy OCP patches.
2. OEM design ofarmy embroidery patchesare welcome. Dong Hong can help to design and offer special packing for thearmy OCP patchesaccording to the customers' requirement.
3. Good service: Dong Hongarmy embroidery patchfactory provides one stop service, which can help our customers get the best customarmy patcheswith reasonable price, prompt delivery date, special package as well as special usage. .
4. Good Quality: Dong Hongmilitary embroidery patchmanufacturer has a strict quality control system in each production process to ensure the quality of ourmilitary embroidery patches.
5. Dong Hong also can supply freearmy embroidery patchessamples for quality reference.
The most important is Dong Hong accepts customers' designmilitary patchesonly, there are no open designs to choose from, no stocks or over runmilitary uniform patchesfor sale either and everything must be your own logo or designs since we're a serious and honest company, we only produce the legal and authorized copy, we highly respect the client's original design and pay high attention on the confidential agreement on all yourarmy patches.
As long as you can offer the SIZE/ QUANTITY/ COLORS/ PICTURE OF YOUR DESIGN and state clearly the borders, backing of thearmy embroidery patchesthen we can quote you the competitive prices or give you some advices if we can't make thearmy patchesas your original request. We look forward to receiving your specific inquiry to quote you accordingly.